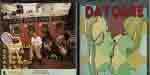 Daycare - s/t

Featuring:
David Garcia (of Phallucy) - vocals, guitars
Rick Click - drums
Sonny Mayubga (of Phallucy) - bass

Order this album here

01. Crankslut (featuring Abe Cunningham on drums)
02. Violets
03. Happy
04. Top Notch
05. If You Go
06. Pitiful

---
Hard Force 3 Radio Force
Features Interviews with Chino and Chi, Max Cavalera, Steve Harris, and more.
---
Dave Mirra's Freestyle BMX Playstation Video Game
Features 'Be Quiet and Drive' on the game soundtrack
---
MTV's Skateboarding Video Game
Features 'Street Carp' on the game soundtrack
---
Deftones - Audio Biography CD
1.Introduction
2.Roots
3.Rings
4.Coming Up
5.The Breaks
6.Adrenaline Rush
7.Glamour
8.Bad Luck
9.Pony One
10.Epilogue
---
Chi Cheng - Bamboo Parachute Spoken Word Poetry
1. The Man Who Made October
2. The Receiving Line
3. Goin' South
4. The Bitter Angels
5. Beautiful
6. Witness
7. Whiter Than God
8. It Would Be Good...
9. Don Pablos
10. What Kind Of Person Could Do That?
11. The Inside of my Pocket Knife
12. The Small Black Box
13. The Host Animal
14. My Life On A Swing
15. On Tour Car
16. Something's Better Left Unsaid
17. A Light Blue Afterthought
18. Blow The Whistle
19. You Make A Good Robot
20. Manzanita (for Gary Snider)
21. Do You Have Enough Stories
22. Sometimes Long Lines Work
23. The Halatosis Poets
24. Braces
25. The Protien Of An Ant

---
Promotional ID-ROM (Sam Goody Giveaway)
Includes Screensaver and Street Carp Video
---
Promotional EPK Video
Includes Clips of Change, RX Queen, and Street Carp
---
Socialistik - GhettoGuerillaTactiks
Featuring DJ Frank
Produced by Chuck Taylor and DJ Crook (Team Sleep)

1. Simple Savior's Revolution
2. Deadly Game
3. Spittin'
4. F*S*K*O
5. Refa Wonder
6. Provide
7. One Mo' Gen
8. Puttin' It Down
9. Choke Sessions
10. Hit & Run
11. Wicked City (Remix)

---
Socialistik - B-Boy-Ism
Featuring DJ Frank
Tracklisting - ???

---
Socialistik - Rap Addicts/Float to It Single
Featuring DJ Frank
1. Rap Addicts
2. Float to It

---
Drop Acid - 46th and Teeth

You can order this CD here

Featuring:
Kevin Seconds (7 Seconds) - all vocals, rhythm guitar, crossover dribble
Abe Cunningham - drums, percussive vibes
Sonny Mayubga (Phallucy) - lead and rhythm guitar, feedback
Doug Calvert - bass, skateboard ambience

01. Hide
02. Hardaway
03. Tiny Paws
04. Revolver
05. Balls and Wheels

---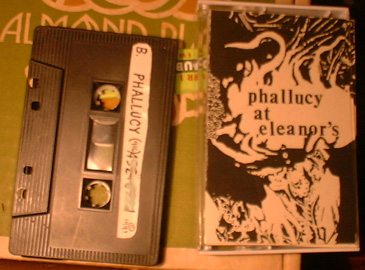 Phallucy - At Eleanors

Featuring:
David Garcia - vocals
Abe Cunningham - Drums
Sonny Mayubga - Guitar
Josh Coker - Guitar/ Sax
Dominic Garcia - Bass

Tracklisting: ???
---